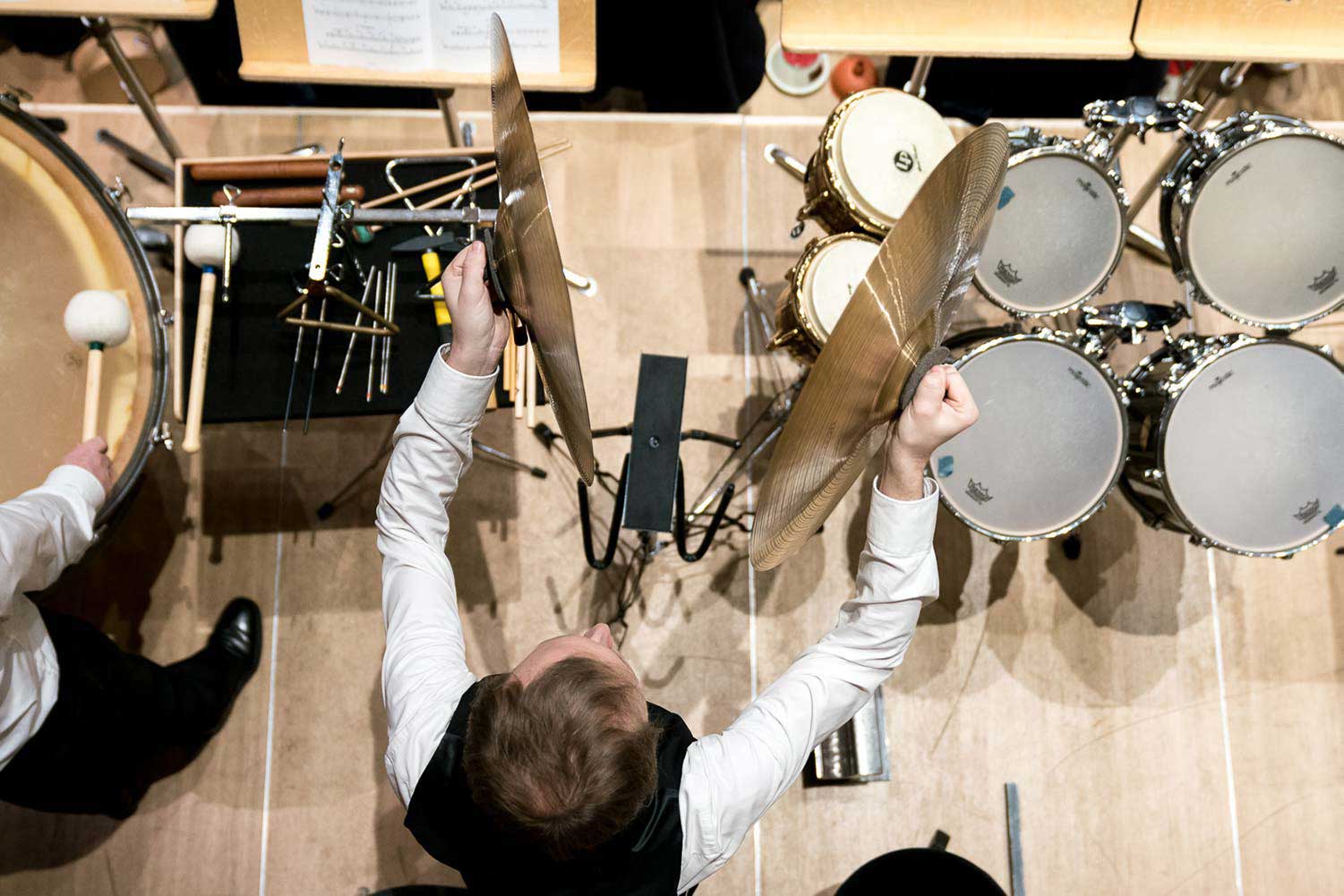 Aufnahmen
der Stadtharmonie
Tonbeispiele und Shop
So klingt es live aus der Tonhalle Zürich
Bestellformular
Füllen Sie einfach nachfolgendes Formular aus und senden Sie es per Mausklick ab. Die Rechnung und Zahlungsinformationen senden wir Ihnen per Email, und nachher folgt Ihre Bestellung per Post oder per Downloadlink.
Alle untenstehende CD's kosten CHF 25.- inkl. Verpackung und Versand innerhalb der Schweiz. Digitale Downloads (mp3) gibt es für Aufnahmen ab 2018 für CHF 20.-
Live-Aufnahmen
Galakonzert 2019

Tonhalle Maag Zürich, 9. Februar 2019

Oscar Navarro Downey Overture
Mark Camphouse A Movement for Rosa
Leonard Bernstein Symphonic Dances from «West Side Story» (arr. P. Lavender)
David Maslanka Symphony No.4

Galakonzert 2018

Tonhalle Maag Zürich, 10. Februar 2018

Michael Dougherty Niagara Falls
Paul Fauchet Symphonie pour Musique d'Harmonie (arr. Felix Hauswirth)
Johan de Meij Symphony No.2 «The Big Apple»
Dmitri Shostakovich Dance No.1 aus Jazz Suite No.2

Galakonzert 2017

Tonhalle Zürich, 5. Februar 2017

John Mackey Aurora
Johan de Meij Casanova, Violoncello Alain Schudel
N. Rimsky-Korsakov Hummelflug (arr. C. Balmelli)
Eric Whitacre Equus
O. Resphighi Belkis, Regina di Saba (arr. Y. Kimura)
O. Resphighi Tarantella aus «La boutique Fantasque»

Galakonzert 2016

Tonhalle Zürich, 6. Februar 2016

Emmanuel Chabrier España Rhapsodie
Salvador Brotons Simfonia No.6 «La Concisa»
Thomas Doss Zeppelin Symphony
John Mackey Sheltering Sky

Galakonzert 2015

Tonhalle Zürich, 28. Februar 2015

James Barnes Symphonic Overture Op.80
Kris Roemers Theseus' Journey
Thomas Trachsel Symphony No.4 «Semper Vitae», Schweizer Erstaufführung

Galakonzert 2014

Tonhalle Zürich, 02. Februar 2014

Philip Sparke Sinfonietta No.2
Oliver Waespi Doppelkonzert für Harfe und Klavier, Uraufführung
David Maslanka Symphony No.8
Samuel R. Hazo Exultate
Stephen Melillo Him

Galakonzert 2013

Tonhalle Zürich, 09. Februar 2013

C. Saint-Saëns Danse Bacchanale (arr. J. Schyns)
Igor Stravinsky Der Feuervogel (arr. Earles/Fenell)
Stephen Melillo The Speech of Angels
Etienne Crausaz Tales & Legends
Philip Sparke Blazon
Randy Edelmann Reunion & Finale (arr. A. Duncan)

Galakonzert 2012

Tonhalle Zürich, 05. Februar 2012

Kenneth Hesketh Masque
S. Rachmaninow Symphonic Dance No.1 Op.45 (arr. C. Balmelli)
Philip Sparke Dance Movements
Thomas Trachsel Sinfonie No.2 «Von der Angst unserer Zeit»

Galakonzert 2011

Tonhalle Zürich, 12. Februar 2011

Bert Appermont Sinfonie No.1 «Gilgamesh»
Antonin Dvorák Sinfonie No.9 «Aus der neuen Welt»

Galakonzert 2010

Tonhalle Zürich, 13. Februar 2010

S. Rachmaninow 3. Klavierkonzert Op.30 in d-Moll, Klavier Dmitri Demiashkin (arr. C. Balmelli)
P. Tschaikowski aus der Nussknacker-Suite (Zugabe)
James Barnes Third Symphony Op.89
Dmitri Shostakovich Festive Ouverture
Gustav Mahler Adagio, 6th Movement, Sinfonie No.3

Galakonzert 2009

Tonhalle Zürich, 7. Februar 2009

Richard Strauss Eine Alpensinfonie (arr. C. Balmelli)
Richard Wagner Feierlicher Einzug zum Münster, aus Lohengrin (arr. C. Balmelli)

Galakonzert 2008

Tonhalle Zürich, 9. Februar 2008

Jan van der Roost Olympica
Thomas Doss Sidus
Gustav Holst Die Planeten «Jupiter» (arr. G. Schrijvers)
Philip Sparke Earth, Water, Sun, Wind
Goff Richards Armenian Fire Dance (arr. R. Woodfield)

Galakonzert 2007

Tonhalle Zürich, 10. Februar 2007

James Barnes Impressions of Japan
Alfred Reed Fifth Symphony «Sakura»
Thomas Trachsel Sinfonie No.1 «Melancholia»

Galakonzert 2006

Tonhalle Zürich, 19. Februar 2006

Oliver Waespi Il Cantico «A Poem to the Sun»
Bert Appermont Egmont
Johan de Meij The Lord of the Rings
Jan van der Roost Canterbury Choral
Wir freuen uns, dass Sie sich für Blasmusik interessieren!
Sie haben es schon bis hier geschafft, wunderbar! Unterstützen Sie uns als Sponsor, Gönner oder Passivmitglied, und helfen Sie den musikalischen Teppich der Stadt bunt und lebendig zu behalten.